EHS September 2021 Students of the Month Character trait: RESPECT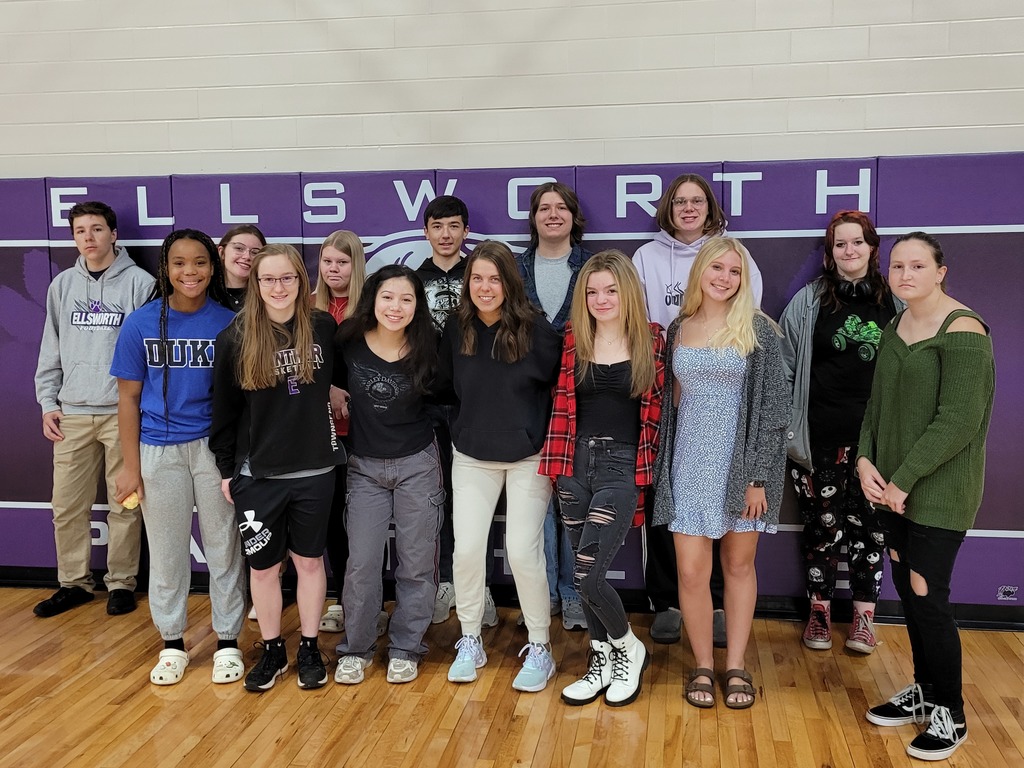 On Thursday, October 15th, the Academic Letter Award Ceremony was held at EHS. Academic Letters are awarded to all students, grades 10-12, who have a 9.0 or better grade point average for the four terms of the previous school year (awarded the following fall). They were awarded bars for each of the following school years they maintained the 9.0-grade point average beyond their first year receiving a letter.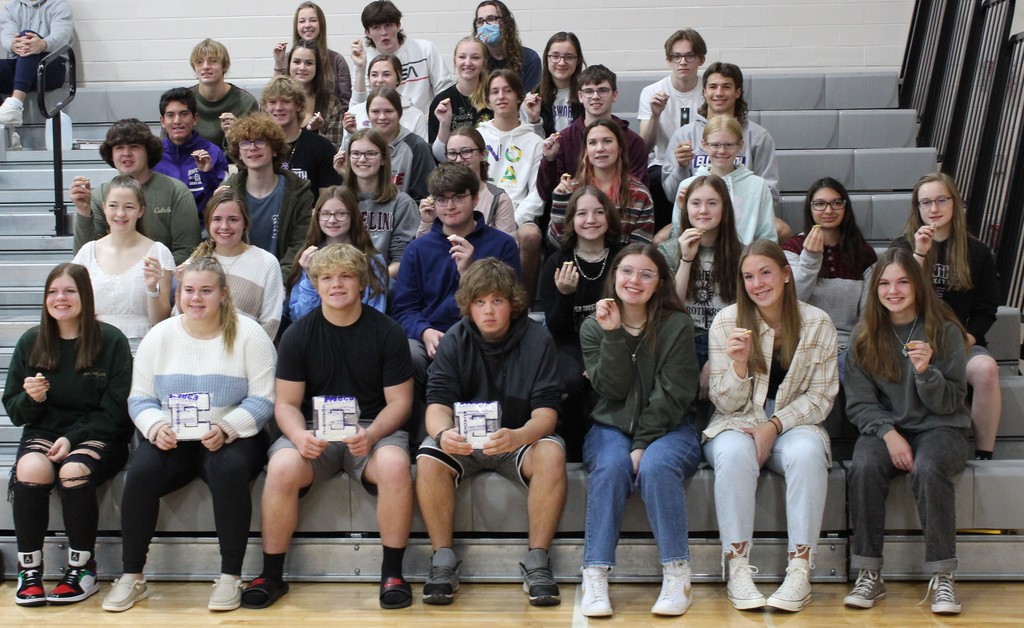 Congratulations to the Class of 2022 National Society Members.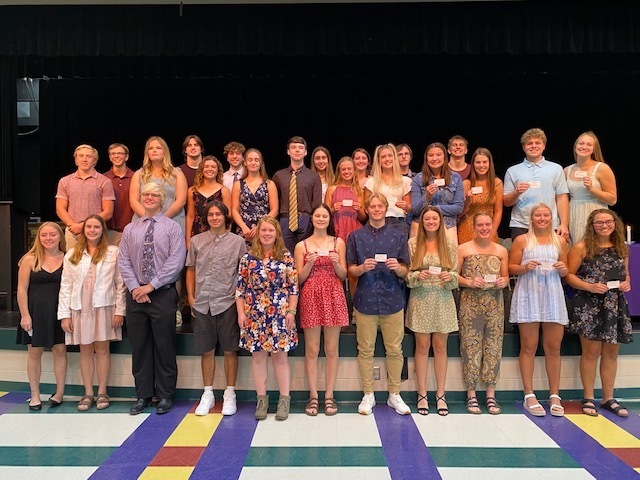 Tickets for Cinderella are going to be available at the door only (no pre-sale). This change is due to the success of the EHS Football Team and our wish to support their achievement! Shows may have to be canceled and added due to when playoffs and championship games are played. We'd like to avoid confusion with tickets and seating by keeping ticket sales at the door, on the night of each performance.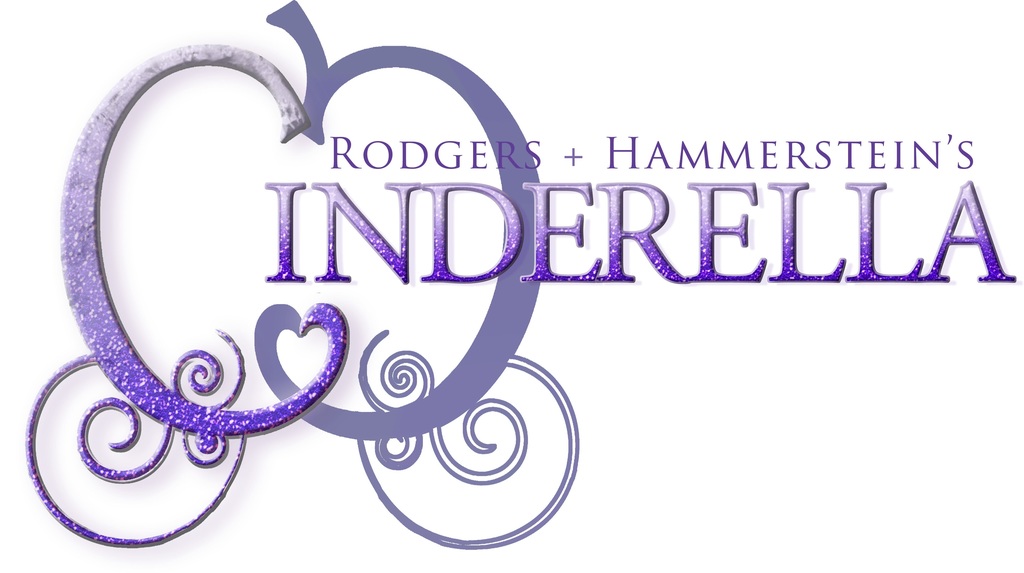 Homecoming kicks off on Sunday with Homecoming Royalty Coronation at 5pm!!! Here are the dress up days to get us in the Homecoming spirit to take on the Prescott Cardinals on Friday October 1st.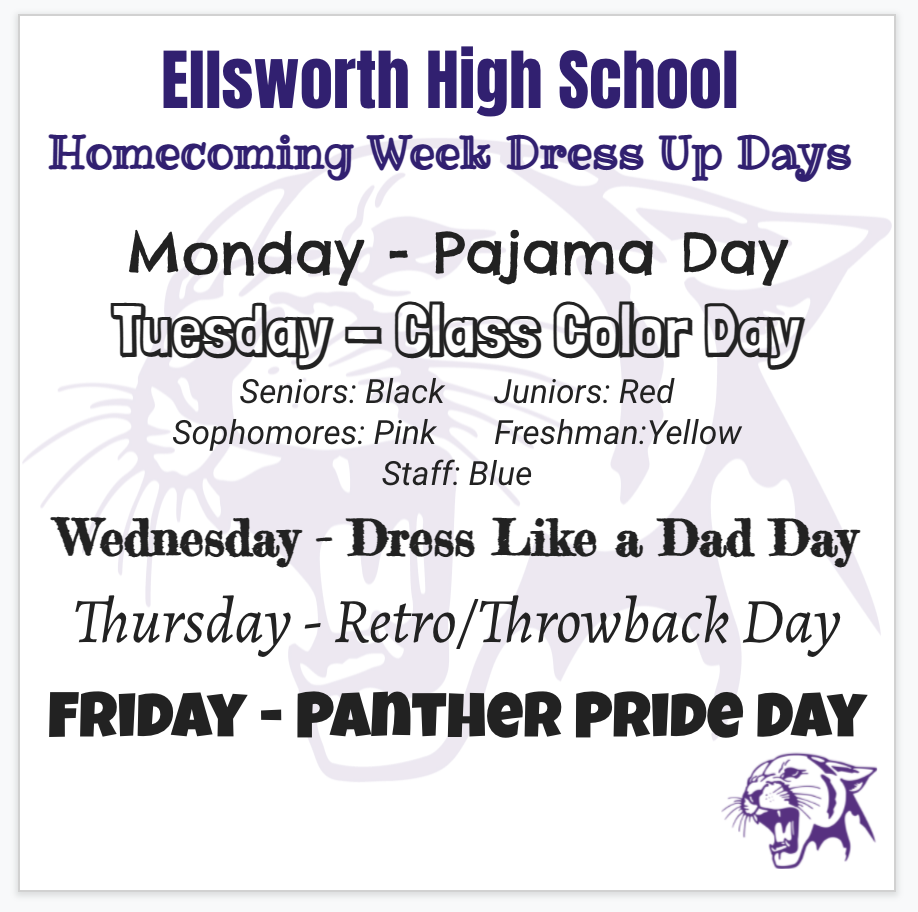 YOUR PHOTOS ARE READY! Good news! JostensPIX was recently at your school to photograph picture day, and your student's photos are now available for viewing and ordering! Click on the button below to get started. VIEW AND ORDER PHOTOS HERE
https://shop.jostenspix.com
PHOTOS NOT APPEARING IN YOUR GALLERY? FIND YOUR STUDENT USING EVENT CODE: FE103421 DID YOU KNOW? You can personalize your photos with a variety of backgrounds and text Photos are shipped directly to your home High-res digital downloads are available If you have more than one child, you can order together and pay once.

Homecoming week kicks off on Sunday!!!!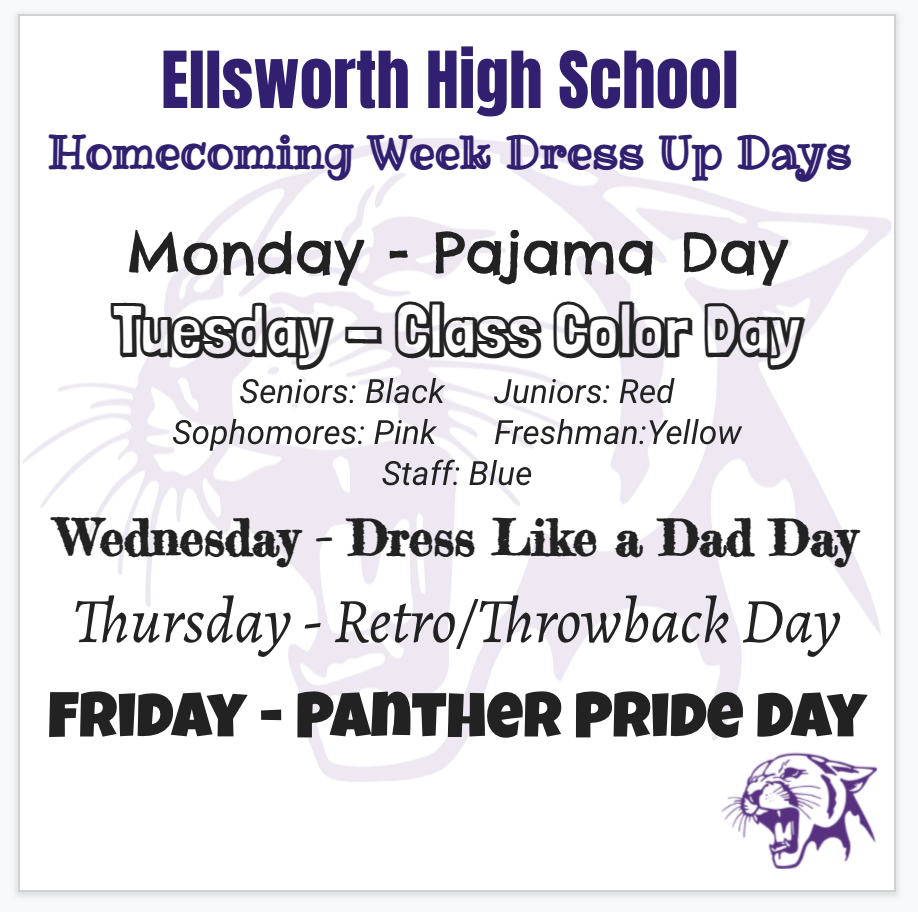 Congratulations to the following students for being selected by your classmates to represent EHS as Homecoming Royalty Candidates: Seniors Sidney Bartels, Shayla Gilbertson, Julia Girdeen, Tea Hill, Brianna Maurer, Hunter Herem, Jack Janke, Ian Matzek, Ryan Matzek, Ashten Quade Juniors Alyssa Duchnowski, Kylie Knutson, Alexie Shelley, Jurell Gooden, Denys Lohachov, Mason Whipple Sophomores Dayah Halverson, Molly Janke, Aubrey Wittenberg, Griffin Blomberg, Martin Ferrao-Rey, Joe Gardner Freshman Ava Birkel, Piper Blanch, Isabelle Johnson, Braydon Anderson, Noah Matzek, Ryker Tieman Hoyer Coronation will be this coming Sunday at 5:00 p.m. on the Fuller-Symes Field (weather permitting). The PowderPuff games will follow the coronation.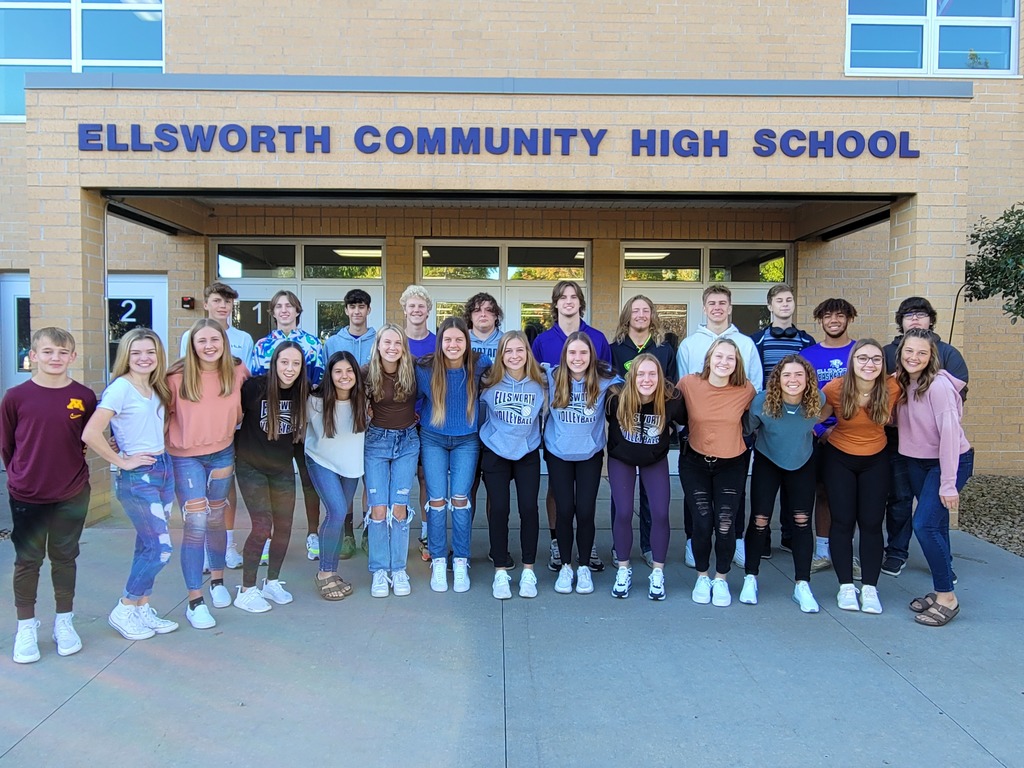 Congratulations to the newly elected National Honor Society officers! These students were chosen as leaders among the NHS class of 2022. Left to Right: Nick White (Vice-President), Jeremy Kannel (President), Ann Lundstrom (Secretary), and Kyle Luchsinger (Treasurer).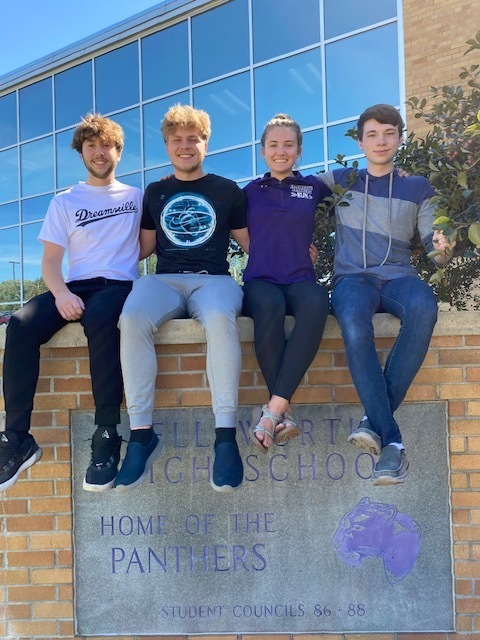 Picture day for EHS is scheduled for September 16th.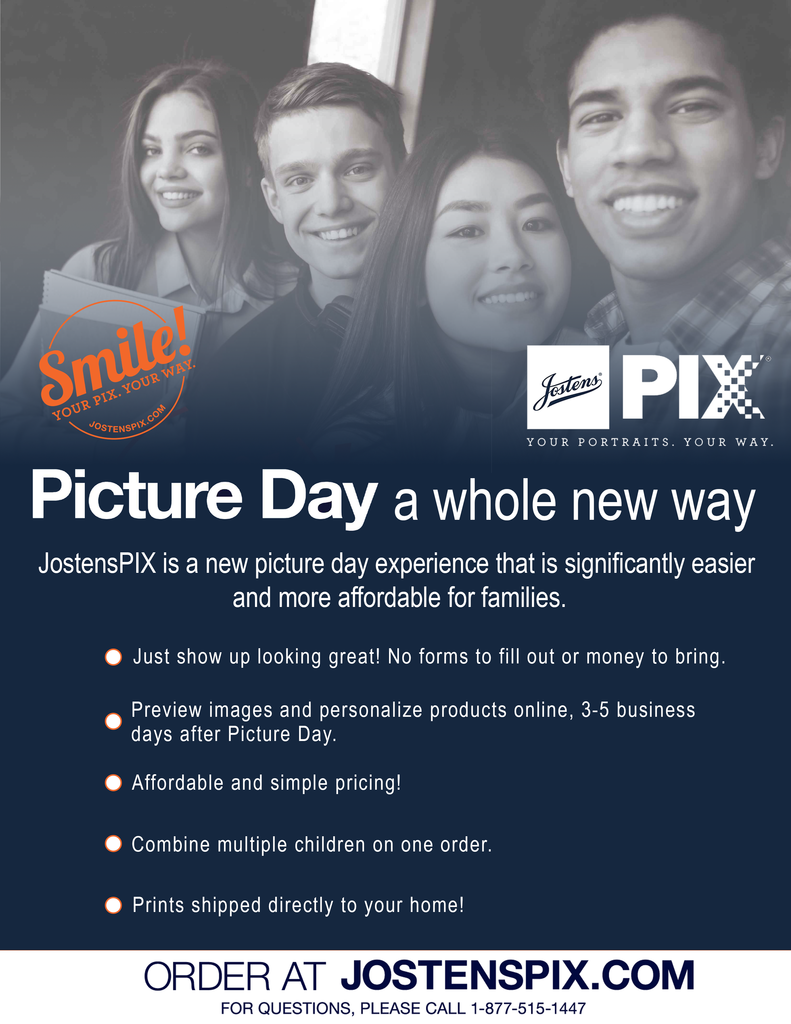 Let's give a shout out to the MENTORS! Jr/Sr Mentors welcoming freshmen and new students to EHS! They did an outstanding job this morning making sure all the freshmen and new enrollments found their classes, lockers, etc. Way to go Mentors!!


EHS OPEN HOUSE TONIGHT!!


OPENINGS TODAY! FREE SPORTS SCREENINGS- Ellsworth Mayo Clinic Mayo Clinic Health System is pleased to offer our free sports screenings for the 2021 – 2022 school year. Please share this information with you student athletes in need of sports screening. Please find attached schedule of dates and locations. We ask that students call the number on the flyer to schedule their appointment. Note, that if a date in your location doesn't work you can call another location to schedule.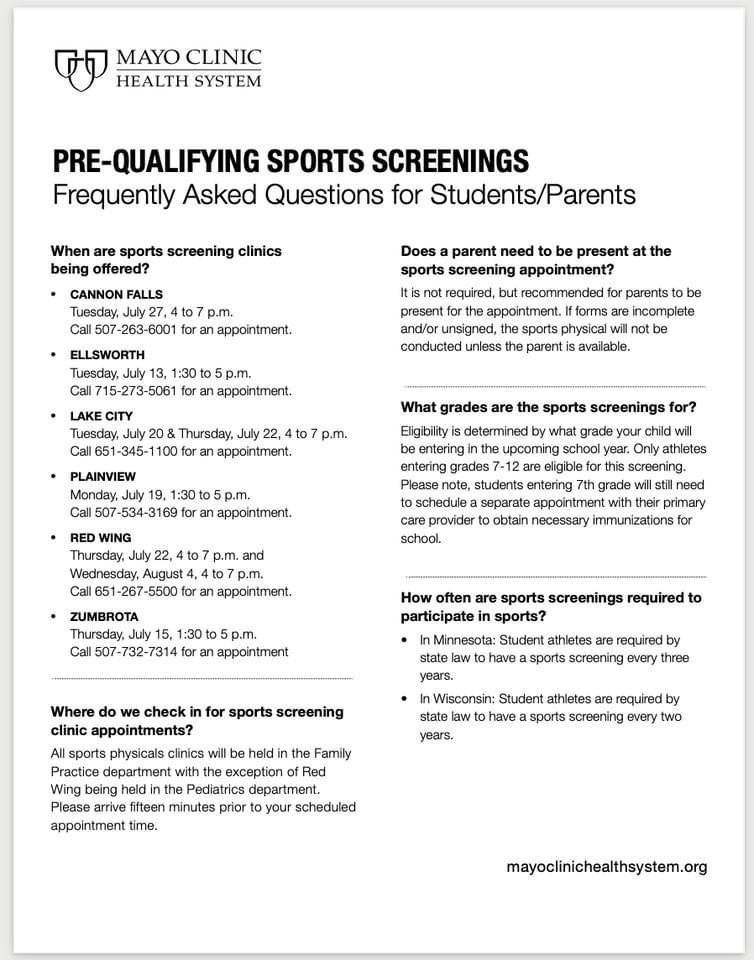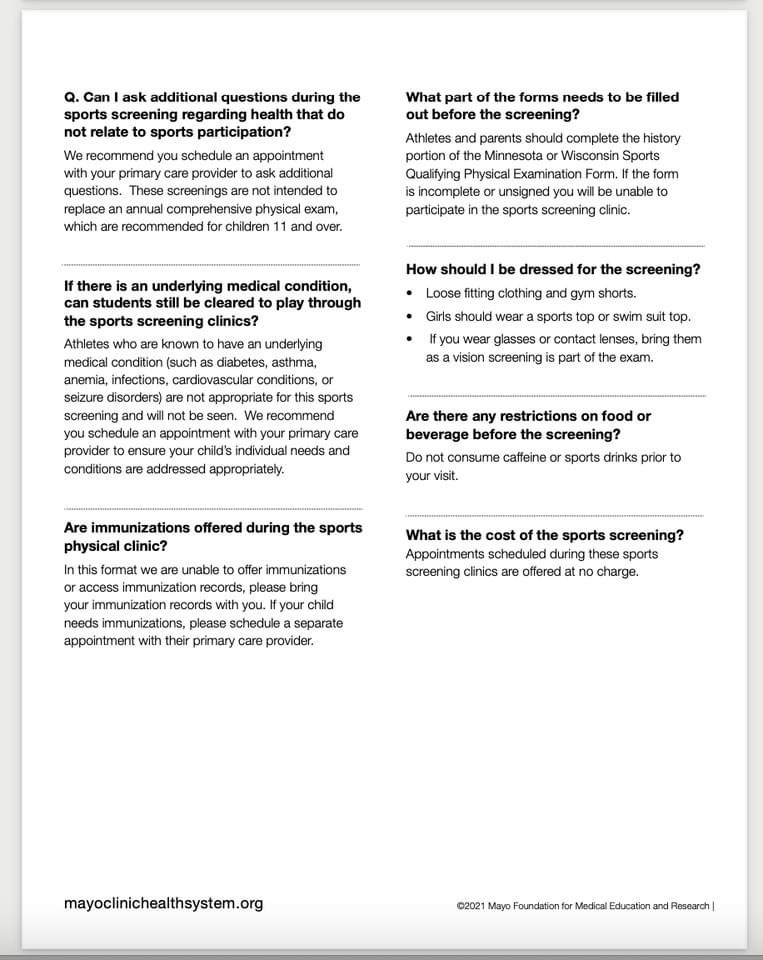 Mark your calendar for July 8th to head down to East End park to congratulate these amazing athlete!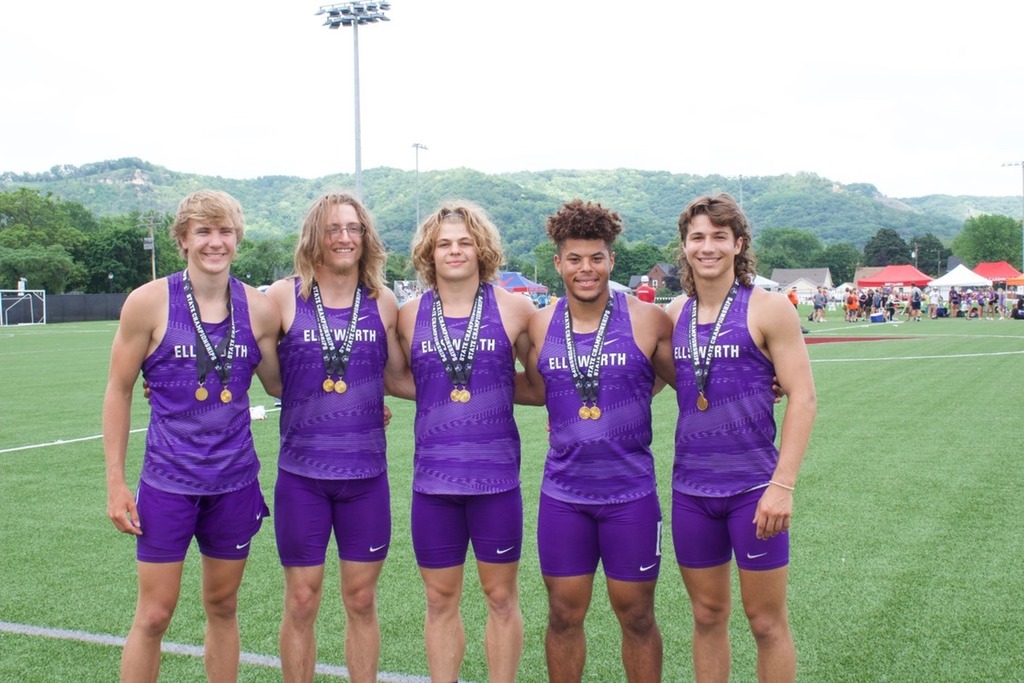 Happy Teacher Appreciation Week! Thank you for all you do!
State Send Off was a success! Thank you to all of our family, friends and Ellsworth community for your support! Virtual state is in progress and results will be announced this Sunday!!!! Shout out to Ellsworth Cooperative Creamery for the extra love on their sign for the girls! Thank you! 💜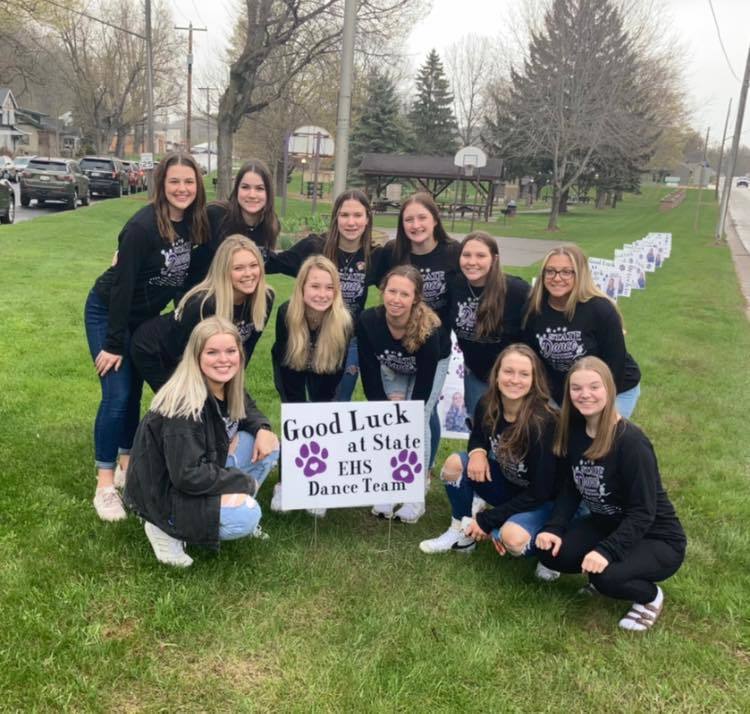 Our pupil services team members kicking off Mental Health Awareness Month!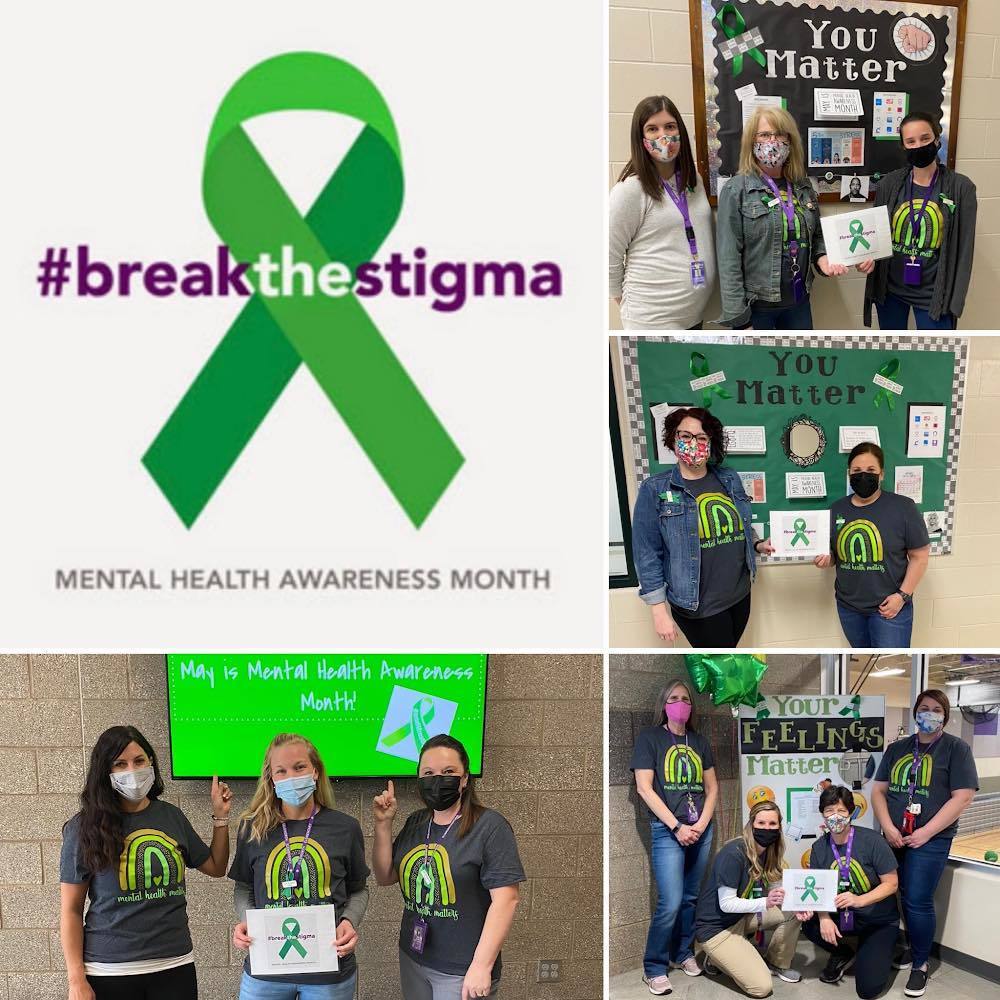 You may not know it but for the past several years Ellsworth High School has been working with the Chippewa Valley Technical College (CVTC) to build quite an offering of Academies so our students can explore, and hopefully, get a head start on their post-high school careers. One shining example of this is our Welding Academy. During the fall semester of the 2020-2021 school year, nine EHS 12th graders traveled to CVTC to begin their educational journey toward becoming professional welders, earning technical college credits while still in high school. That is really awesome, but the Welding Academy is just one of EHS's Academy offerings. Upper class students have also been able to attend CVTC Academies for CNA, Construction, EMT/EMR 1, and IT. Recently, the school board approved adding an Introduction to Teacher Education Academy and a Virtual Healthcare Academy. With these Academies, District ACP coordinator Gary Skogsbergh and EHS counselors Jessica Wiskow and Kim Bruesewitz are able to really help our students get a headstart on great careers in fields they are passionate about. If you have questions about our academy offerings please call EHS at 715-273-3904.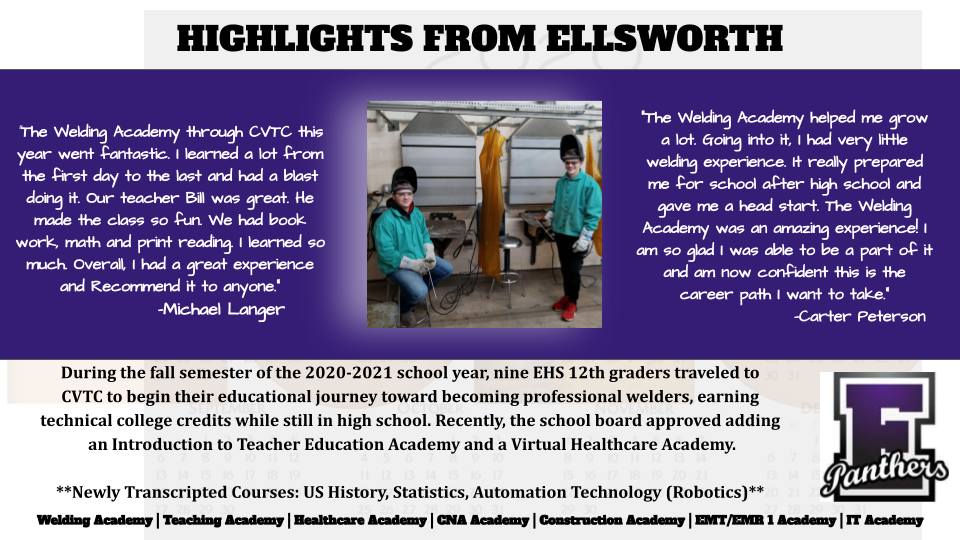 School Board Vacancy