OPENINGS TODAY! FREE SPORTS SCREENINGS- Ellsworth Mayo Clinic Mayo Clinic Health System is pleased to offer our free sports screenings for the 2021 – 2022 school year. Please share this information with you student athletes in need of sports screening. Please find attached schedule of dates and locations. We ask that students call the number on the flyer to schedule their appointment. Note, that if a date in your location doesn't work you can call another location to schedule.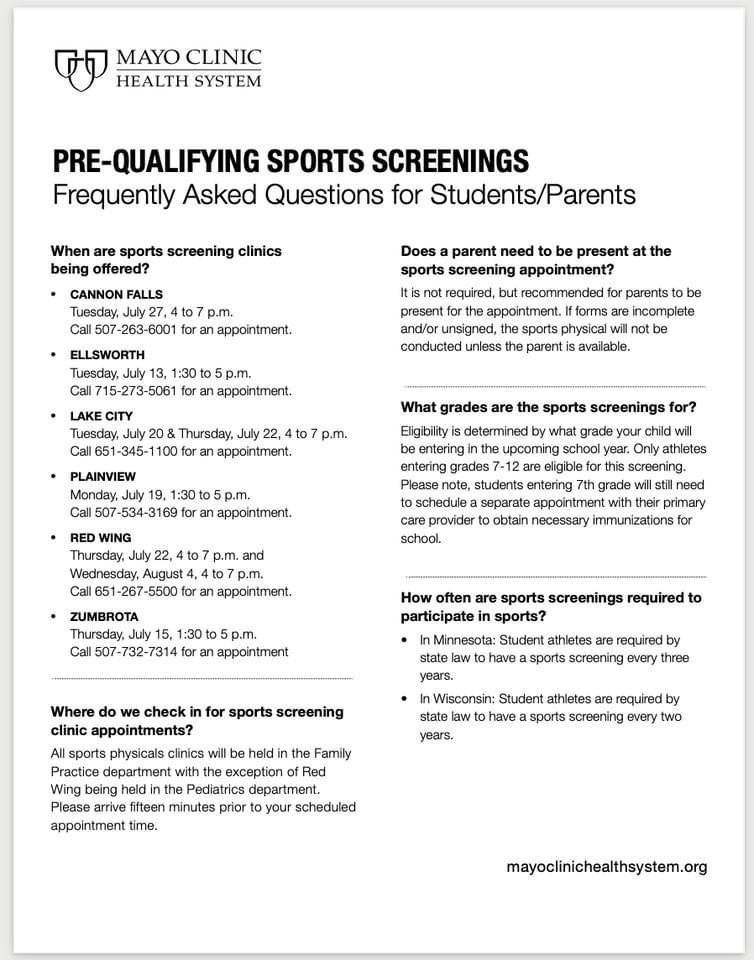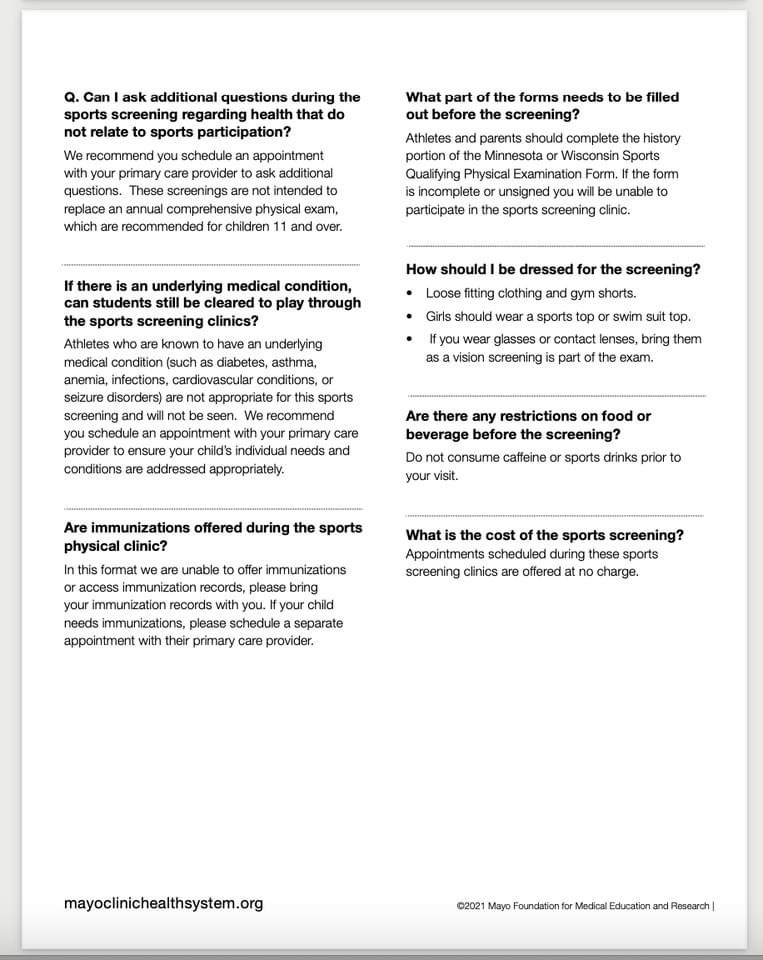 Mark your calendar for July 8th to head down to East End park to congratulate these amazing athlete!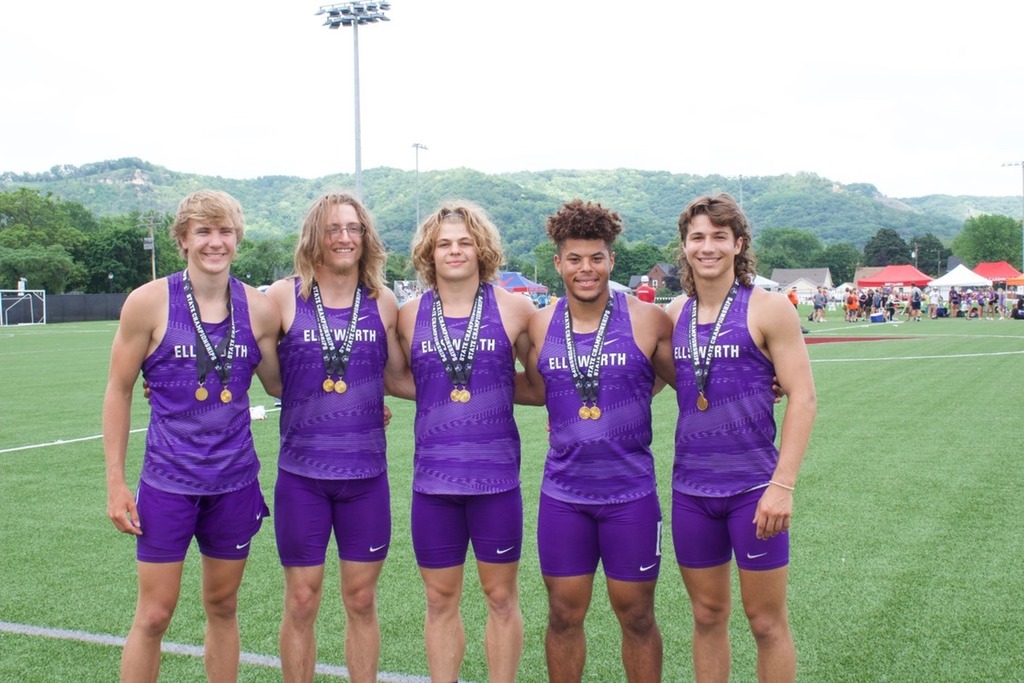 Happy Teacher Appreciation Week! Thank you for all you do!
State Send Off was a success! Thank you to all of our family, friends and Ellsworth community for your support! Virtual state is in progress and results will be announced this Sunday!!!! Shout out to Ellsworth Cooperative Creamery for the extra love on their sign for the girls! Thank you! 💜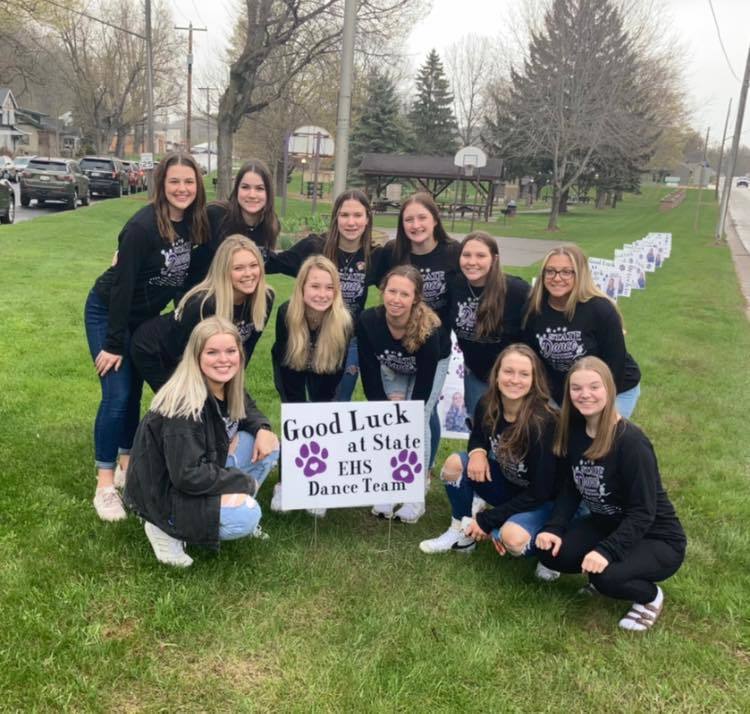 Our pupil services team members kicking off Mental Health Awareness Month!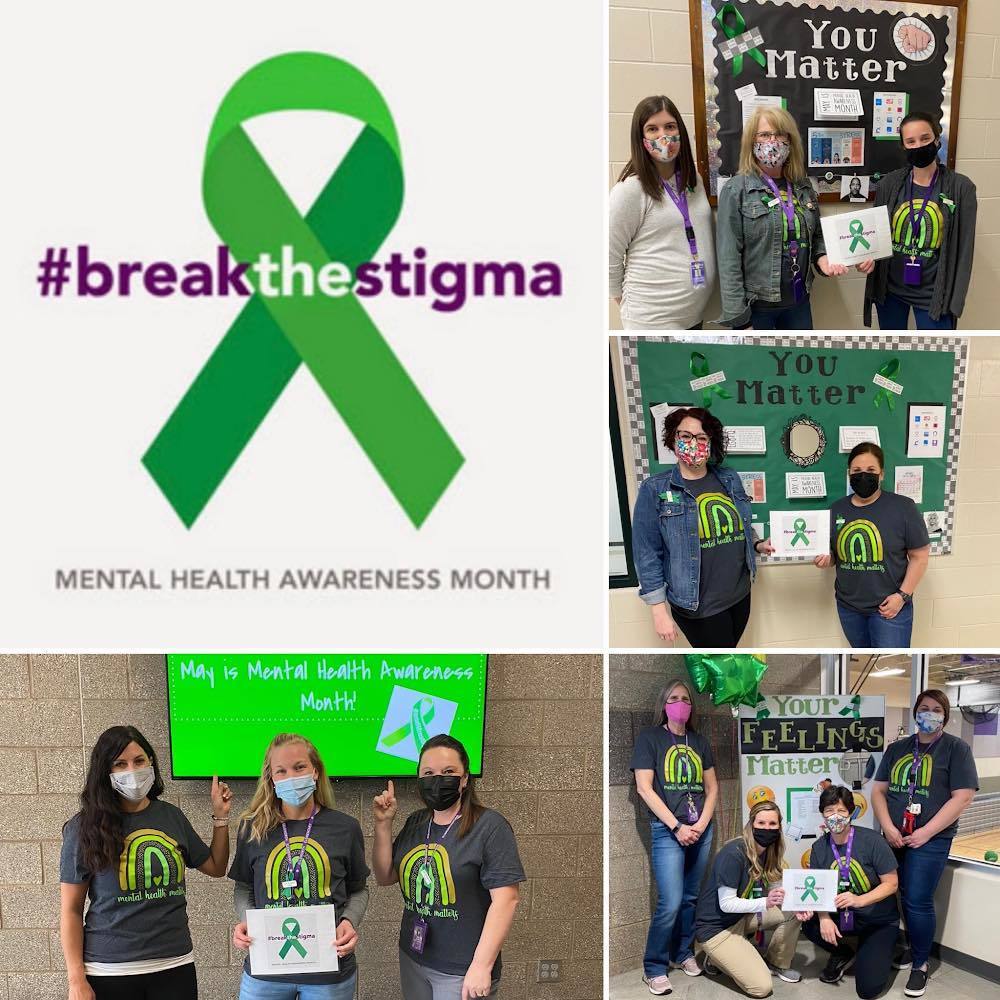 You may not know it but for the past several years Ellsworth High School has been working with the Chippewa Valley Technical College (CVTC) to build quite an offering of Academies so our students can explore, and hopefully, get a head start on their post-high school careers. One shining example of this is our Welding Academy. During the fall semester of the 2020-2021 school year, nine EHS 12th graders traveled to CVTC to begin their educational journey toward becoming professional welders, earning technical college credits while still in high school. That is really awesome, but the Welding Academy is just one of EHS's Academy offerings. Upper class students have also been able to attend CVTC Academies for CNA, Construction, EMT/EMR 1, and IT. Recently, the school board approved adding an Introduction to Teacher Education Academy and a Virtual Healthcare Academy. With these Academies, District ACP coordinator Gary Skogsbergh and EHS counselors Jessica Wiskow and Kim Bruesewitz are able to really help our students get a headstart on great careers in fields they are passionate about. If you have questions about our academy offerings please call EHS at 715-273-3904.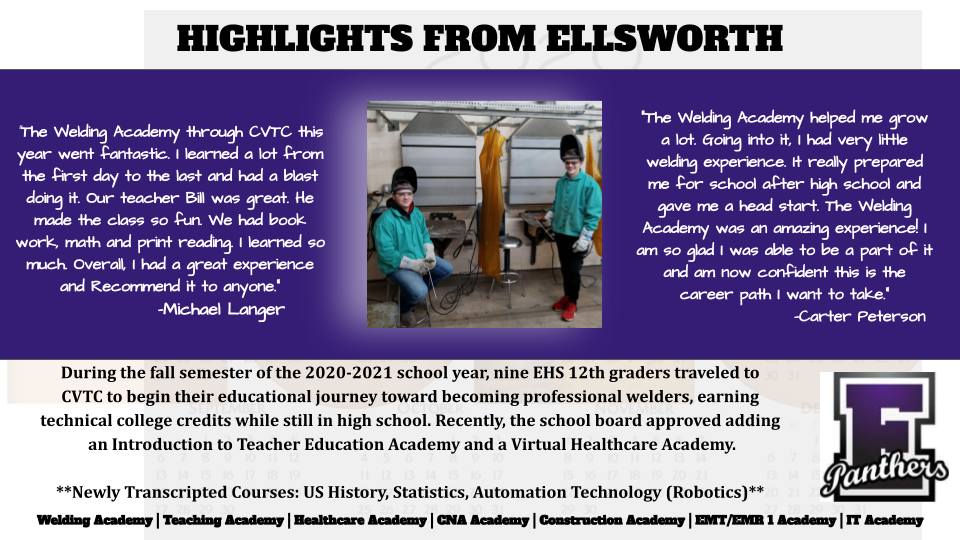 School Board Vacancy